So it is time to announce the winners of my first, but hopefully not last, book competition. It took a while to get going but in the end I had 58 entries, some from as far away as France, Newfoundland and Australia. I want to say a massive thank you to everyone who entered, it means a lot to me. But let's get on with it shall we.
I wrote all the entries on pieces of paper, folded them up and, because I didn't have a hat handy, drew them from my backpack. And the winner are…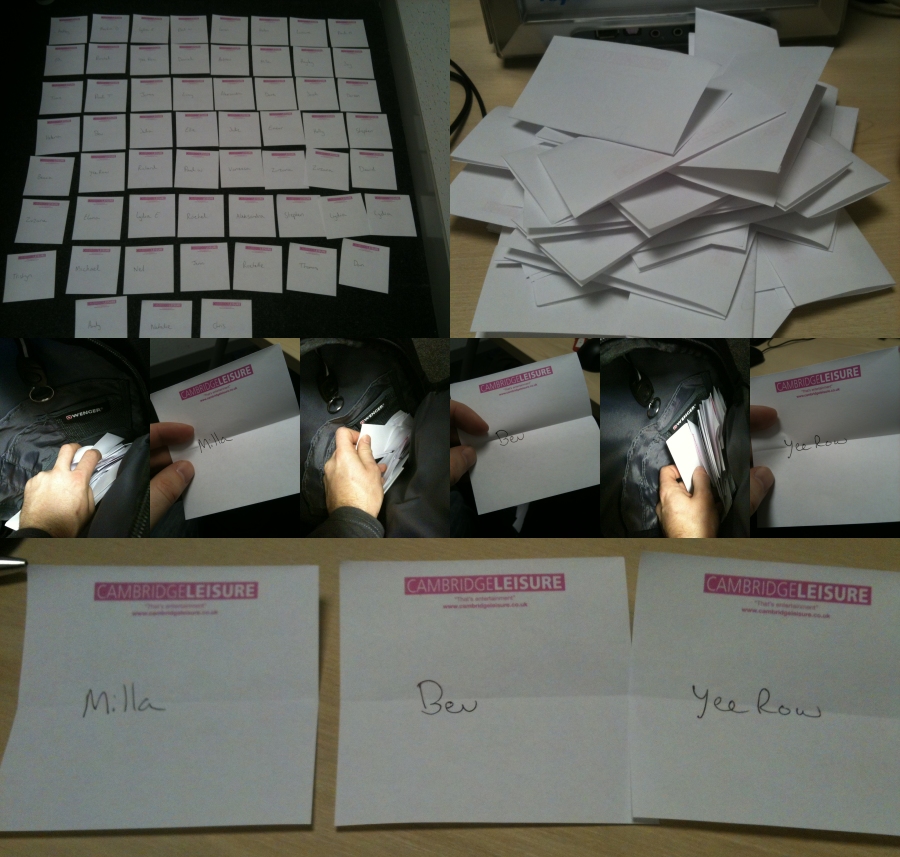 Milla, Bev and Yee Row – Congratulations to you three, you will all be receiving your copy of the book as soon as possible. And Milla, you can expect a mug and t-shirt as well.
As for the rest of you do not fret, the full book is still available to download as a PDF from the Books Page. Plus the book is now, finally, available to purchase. Just head on over to Amazon and pick yourself up a copy. Do it quick as it seems Amazon have put it on offer and it's going for over a pound less than the usual price.
UPDATE 13/1/2013 – Sorry to say but the free PDF version of the book is no longer available, I am afraid you missed your chance if you wanted to download it. It's been available for almost a year now so I thought it was time to take it down and try selling a few copies instead.